Interview with Vojtěch Březík, the director of BEST's first show of the season: the plays The Real Inspector Hound and The Actor's Nightmare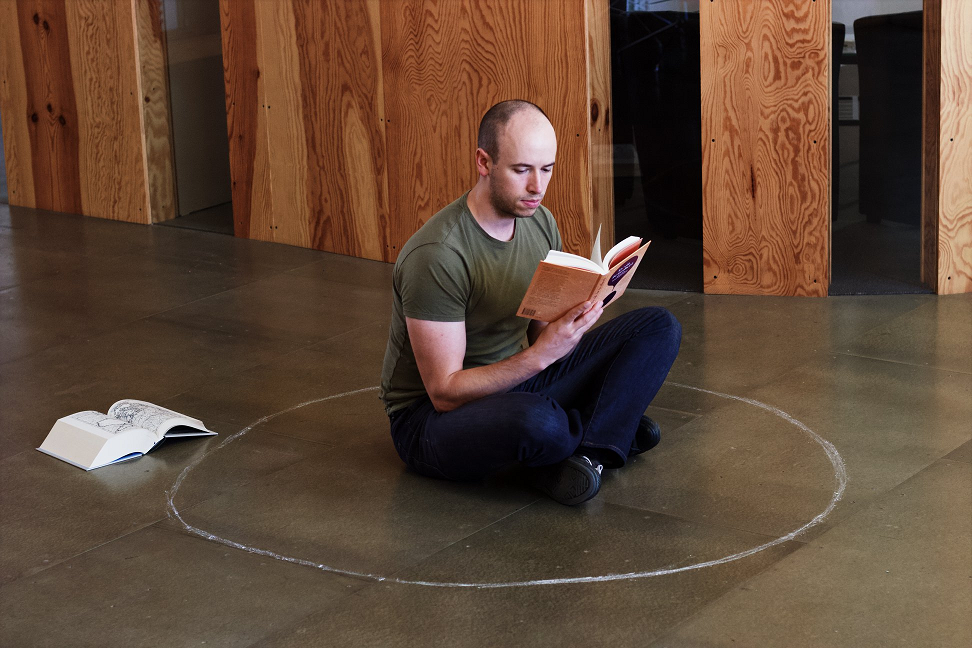 BEST, Brno English Speaking Theatre, is launching its first show of the season on Monday, 23rd September. We prepared a short interview with the director, that will reveal to you something about his personal theatre experience, as well as what exactly you can look forward to in the two upcoming one-act comedies. There are in total five performances, see the details in here. You can purchase the tickets on this page. Photos: Vojtěch Březík. Courtesy of BEST divadlo.
Written by Ivana Nemčoková
Do you have much experience in theater? What was your first performance? How many plays have you done so far?
How much is much experience? I am of the school of thought that no matter how much you can do already, there is always room for improvement. But I have been involved in six theatre productions before I started working on this September's BEST Divadlo shows.
Now that I think of it, I have tried almost every role of the theater actually. I started off as an onstage musician and the co-writer of the live underscore for one of the productions of The Gypsywood Players, Masaryk University's English-speaking theatre company and moved on to acting and two years later to directing. My first serious performance in an acting role was in the role of Lysander in A Midsummer Night's Dream. I have even helped as the lights and sound technician in the past.
I have gone on tours to Poland, Germany, Slovakia and Hungary. The one to Germany I have helped to organize so you can also say I have experienced the managerial responsibilities that inevitably befall any theatre company or art project.
Do you feel that any of your personal life experiences went into your play?
Sure! In my time as a private eye, I have often… Just kidding. But yes, absolutely. I have studied English language and literature. The characters of the critics in The Real Inspector Hound embody a lot of the annoying tendencies some scholars and students have. Mentioning big names to show off without actually understanding their work (or having read it), misinterpreting or misquoting something to appear more erudite than they really are, overanalyzing and criticizing of some other person's work to the point of pure fabulation – all these are the daily bread of anyone who spends a lot of time around people who base their identities on their affection towards arts. Not to sound too bitter: It is very human and what else do intellectuals have to show off with, really? It's not like many of us can compete in how many push-ups we can do in one go.
What's the last thing you do before the curtain goes up?
Bathroom break!
The play The Real Inspector Hound is written by Tom Stoppard who is a Czech-born British playwright who just so happened to be born in Zlín, where you were also born. Do you feel like you have a special connection to his work?
Yes, he speaks to me regularly through my Ouija board… All kidding aside, Stoppard found out about his family's difficult past later in his life. I will refrain from making any judgments of how much of a connection to Zlín he feels. But perhaps their family heritage did have an influence on the kind of humour he employs. I certainly feel a connection in the sense of what I find interesting and funny – Rosencrantz and Guildenstern are Dead is perhaps my all-time favourite play, tied with Brothers Karamazov. Yes, I put two very different plays right next to each other, I know.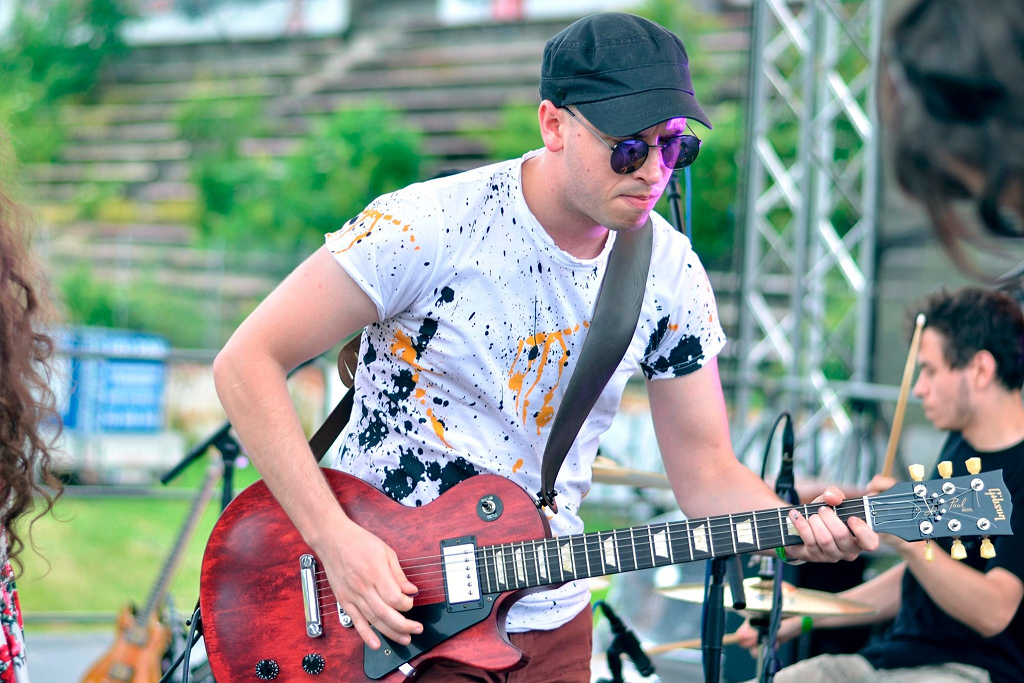 Can you tell me a little bit more about the plays?
The first play will be the Actor's Nightmare by Christopher Durang. As the name suggests, the premise is a nightmare that actors often have before a show – that they don't know their lines. The story follows an accountant named George who can't remember much about himself. He is immediately swept up as a stand in for a play he isn't entirely sure he was supposed to be in and doesn't know the lines of. The audience watch George stumble through Shakespeare's Hamlet, as well as pieces by Noel Coward, Samuel Becket and more. As the play goes on, events become more and more absurd. Hopefully poor George will wake up soon. Or will he?
The second play, The Real Inspector Hound by Tom Stoppard, is a parodic, over the top look at classic murder mystery tropes, but manages to poke fun at theater critics and drama theory as well. All the while, Stoppard is able to be bitingly spot-on but at the same time shows great love for the genre and its quirks. The plot revolves around two critics watching a play about a group of people attending a house party in a charming, yet strangely inaccessible country house. Interesting, albeit improbable personal histories of the owners of the manor and their guests suggest something sinister is in the air. Perhaps it has to do with the body lying in the living room. Many questions will be asked: Who will live? Who will die? Will the theater critics be able to stop themselves from getting involved (with both the actresses and the play)? And most importantly, who is the real inspector Hound? It's going to be a blast and if you haven't seen the play, you are up for a lot of hilarious surprises.
What has BEST divadlo brought you? Meant for you?
There are professional actors that work in well-established theatres of Brno that have starred in several of BEST productions. There are people from abroad with impressive education in arts and fascinating CVs. It is a wonderful experience to learn from them and see them work. But it is also great to see these people work together with those who have gained experience in community theatres and are not professionals and see that not only are the less experienced learning from the veterans, but that it also works the other way around.
Another beautiful thing that is happening is the meeting and working together of people of diverse backgrounds. And none of them care about that beyond a healthy level of curiosity about other cultures – they are working on the same projects, becoming friends and colleagues. We have learned the hard way in the past few years that tolerance and open-mindedness are not yet universally accepted as fundamental values, not even in the west. It is a cliché, but it is always reassuring to see that for a lot of people, these values are something they live by.
Disclaimer: The guest publisher is solely responsible for the content above, and agrees that this content is true, original, does not violate the rights of third parties, and is not contrary to law, morals, and public order.
Brno Daily is a media partner of BEST theater.
https://brnodaily.com/2019/09/21/culture/interview-with-vojtech-brezik-the-director-of-bests-first-show-of-the-season-the-plays-the-real-inspector-hound-and-the-actors-nightmare/
https://brnodaily.com/wp-content/uploads/2019/09/Vojtěch-Březík-best-theater.png
https://brnodaily.com/wp-content/uploads/2019/09/Vojtěch-Březík-best-theater-150x100.png
Art & Culture
Brno,Brno Expats,Culture,English-friendly,Theatre
BEST, Brno English Speaking Theatre, is launching its first show of the season on Monday, 23rd September. We prepared a short interview with the director, that will reveal to you something about his personal theatre experience, as well as what exactly you can look forward to in the...
Guest
team@jobspin.cz
Editor
Brno Daily