DPMB To Add New Shelters At Bus and Tram Stops Across The City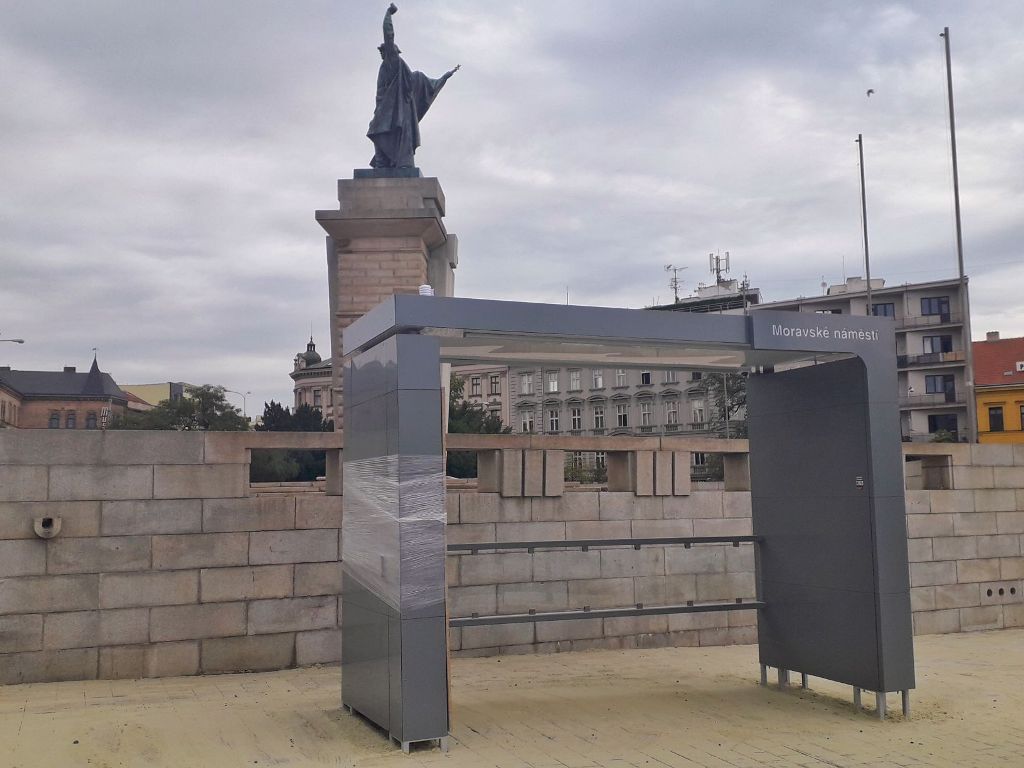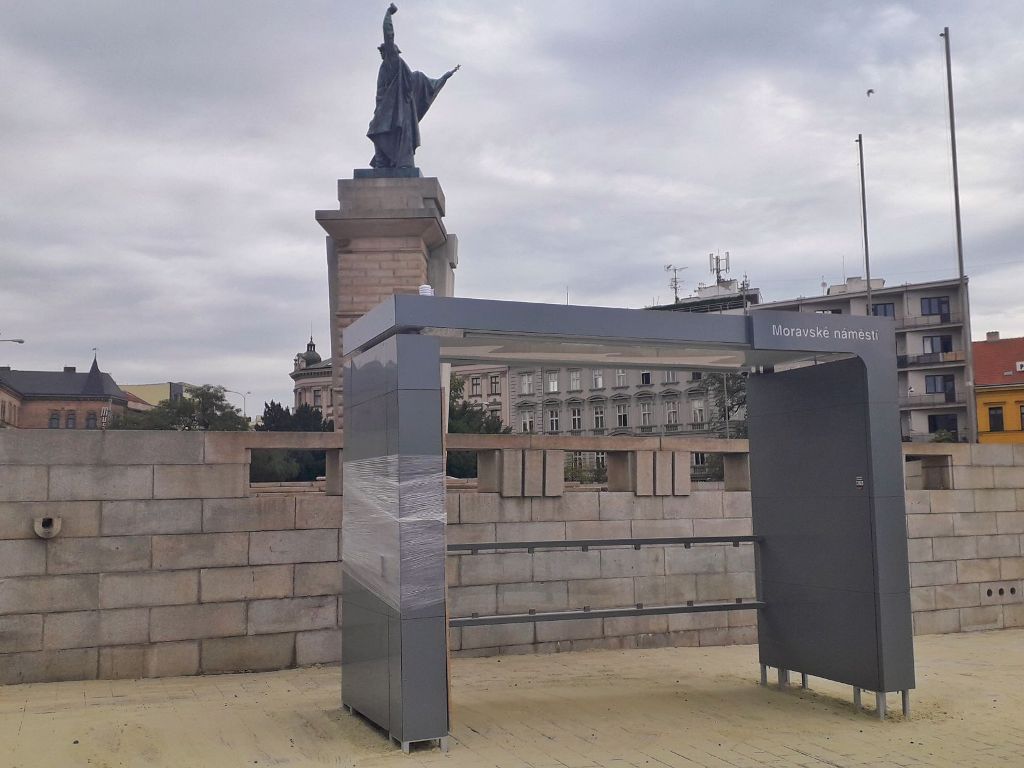 On the instruction of the city council, Brno Public Transport Company (DPMB) has investigated the possibility of increasing the number of passengers shelters installed at bus and tram stops in the city. Photo: Smart tram stop in Moravské náměstí. Credit: K. Xagorari
Brno, Sep 17 (BD) – The city's public transport network currently stretches to 1,450 stops, but only 573 of them have shelters with seats that can be used by passengers in the event of adverse weather conditions. The city asked DPMB to examine locations where new shelters could be installed. According to Petr Kratochvíl (ODS), Brno's Council Member for Transport: "We commissioned a project to identify the first eight locations where passenger shelters could be installed this year. We realize that the quality of travel is determined not only by the quality of the service and vehicles, but also by the quality of the related infrastructure, and passenger shelters are certainly part of that."
According to Kratochvíl, priority stops include the Central Cemetery, Nové sady and Anthropos. The next step will be to identify ownership of the areas where the shelters will be built, and to determine the best type of shelters for each location, whether the standard frosted glass design or the new smart shelters that have recently been installed at Moravské namesti.
As part of the pilot project, DMPB has identified the following eight locations, where shelters should appear before the end of the year:
The Central Cemetery (for tram and bus in both directions)
Velodrome (both directions)
Nové sady (both directions)
Anthropos (both directions)
Crematorium (bus stop going away from the center)
Výstaviště – main entrance (towards the center)
Kuldova (towards the center)
Moravské náměstí (trams 1 and 6 in both directions)
The pilot project will be financed by DPMB.
Get the news first! Subscribe to our daily newsletter here. Top stories of the day in your mailbox every morning.
https://brnodaily.com/2019/09/17/news/transport/dpmb-to-add-new-shelters-at-bus-and-tram-stops-across-the-city/
https://brnodaily.com/wp-content/uploads/2018/09/20180831_181919-01-Αντιγραφή-1024x768.jpeg
https://brnodaily.com/wp-content/uploads/2018/09/20180831_181919-01-Αντιγραφή-150x113.jpeg
Czech Republic / World
Transport
Brno,Bus,Transport
On the instruction of the city council, Brno Public Transport Company (DPMB) has investigated the possibility of increasing the number of passengers shelters installed at bus and tram stops in the city. Photo: Smart tram stop in Moravské náměstí. Credit: K. Xagorari Brno, Sep 17 (BD) – The city's...
Jack Stephens
jack.stephens50@gmail.com
Author
A writer and English teacher originally from London who has lived in Brno since 2011, interested in politics, low culture, and all things strange and/or Czech.
Brno Daily