Video: The biggest gastro event in Brno – "Slavnosti moře" at Kraví hora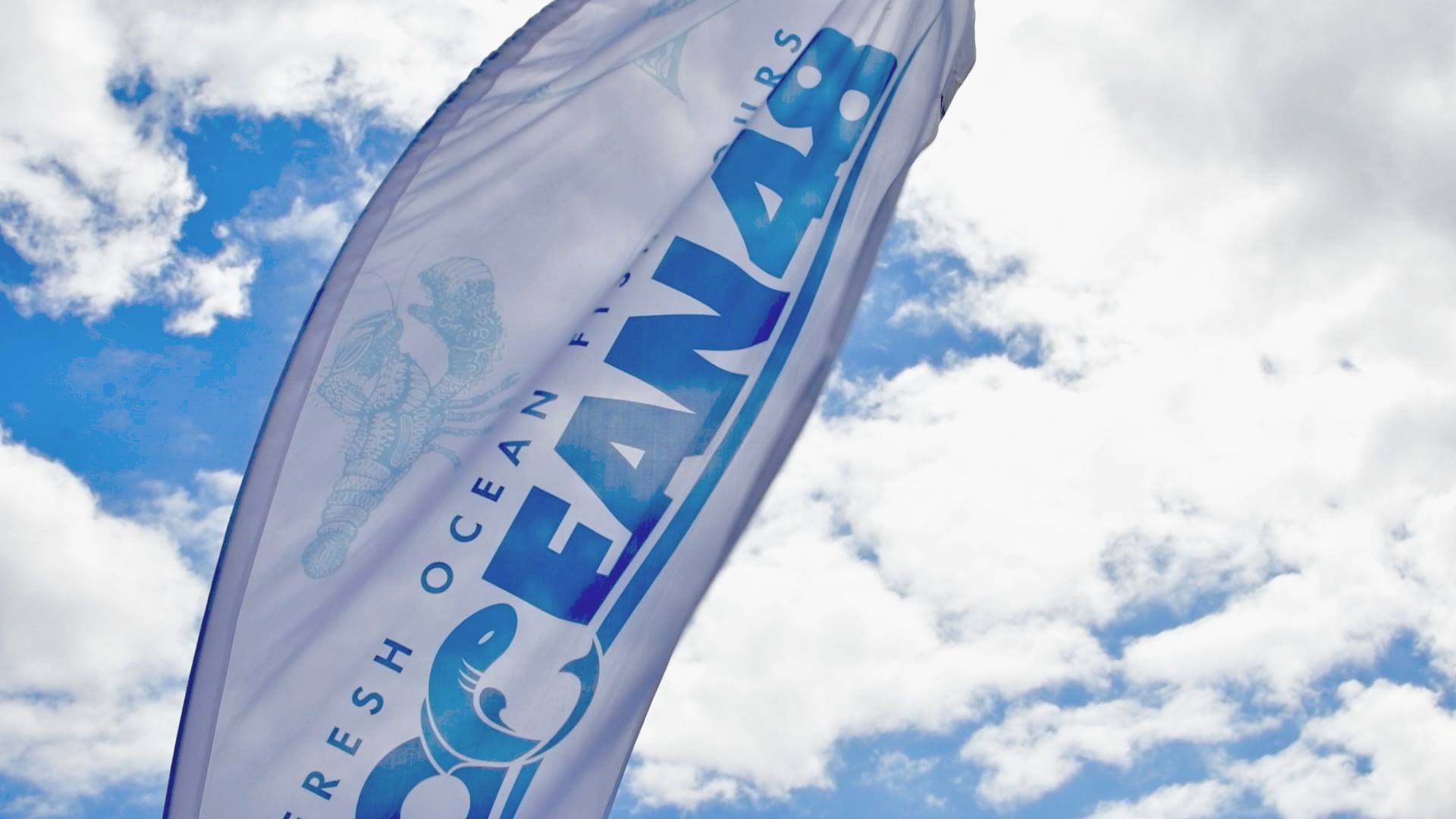 On the weekend of June 23-24, Kraví hora was splashed by the ocean and left full of fish and seafood specialties. Leading Czech restaurants prepared many delicacies for the biggest open-air seafood festival in the country. Photo: Casadei Graphics
Brno, Jun 28 (BD) – The latest eighth year – or "wave" as the organisers call it – of "Slavnosti moře" offered 16 unique dishes, including salmon fillet grilled on wood shavings from a Jack Daniels whiskey barrel or calamari stuffed with spinach.

Last year the event was attended by around 15,000 people, making "Slavnosti moře" the biggest gastro event in Brno. Last year, people drank over 300 bottles of wine during the two days of the festival. The event is organized by the Ocean48 chain of seafood stores. More than 250 organizers with the chain's logo, mainly young people in blue T-shirts, were taking care of the diners and checking and cleaning the tables regularly
"We are celebrating the fact the Brno is the city with the highest number of seafood stores and places in the whole country right now," said Business Development Manager of Ocean48 and festival director Martin Baráček. "We would like to introduce our events to expats in Brno, because we think that many of them must miss the seafood delicacies that they are used to in their home countries," Baráček added.
The festival will return to Kraví hora later this year, on September 15-16.
Brno Daily was a media partner of the event.
Get the news first! Subscribe to our daily newsletter here. Top stories of the day in your mailbox every morning.
https://brnodaily.com/2018/06/28/breaking-news/video-the-biggest-gastro-event-in-brno-slavnosti-more-at-kravi-hora/
https://brnodaily.com/wp-content/uploads/2018/06/Oceana-1024x576.jpg
https://brnodaily.com/wp-content/uploads/2018/06/Oceana-150x84.jpg
Art & Culture
BD Magazine
Eating Out / Nightlife
News - Archived
Brno,Culture,Czech Republic,Eating Out / Night Life,Events in Brno,News
On the weekend of June 23-24, Kraví hora was splashed by the ocean and left full of fish and seafood specialties. Leading Czech restaurants prepared many delicacies for the biggest open-air seafood festival in the country. Photo: Casadei GraphicsBrno, Jun 28 (BD) – The latest eighth year - or...
BD Staff
BD Staff
team@brnodaily.cz
Administrator
Brno Daily - English News and Events in Brno.
Brno Daily