Fare dodgers can now pay fines by card, on the spot or online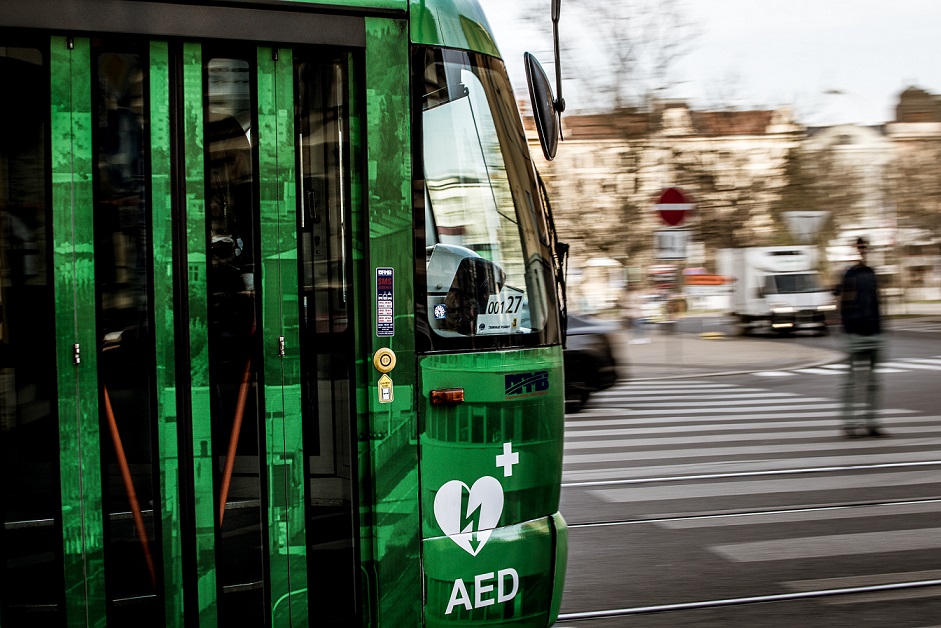 Paying fines for fare dodging in Brno has become easier. As of May, all City of Brno Transport Company (DPMB) inspectors have been equipped with mobile payment terminals. In addition, it is possible to pay these fines online. Photo: Casadei Graphics
Brno, May 7 (BD) – From May, fines for fare dodging can be paid via the e-shop at www.brnoid.cz. "We have been offering online tickets for over a year. Payment of fines in the same way (online) is a logical complement to this service. In addition, this is another step in modernising our services," explained Miloš Havránek, CEO of DPMB, according to information published on the city's official website.
If a passenger does not have a ticket, he/she has the opportunity to pay the reduced amount of CZK 800 through the e-shop within 5 working days. After this period, the fine rises to CZK 1,500.
In the event that a passenger forgets his/her prepaid transport pass at home, the fine amounts to CZK 50.
Another new feature is the immediate payment of fines by credit card in the public transport vehicles. Each of Brno's 46 ticket inspectors has been equipped with a portable payment terminal.
The first payment terminals were put to use by Brno ticket inspectors in 2016. Last October, another 20 terminals were introduced. Prior to the introduction of this option, the number of fines paid on the spot was around 12% of the total. Thanks to the terminals, the proportion has almost doubled, the city reported.
"When the ticket inspector has a terminal, more than half of the fines paid on the spot are paid by credit card. For the period from January to April 2018, 23,506 passengers were found to be without a valid travel document, and 4,612 paid the fine on the spot, of which 2,086 were payments by credit card," said Vít Prýgl, head of the DPMB Tariff Division, according to a report published on the city's official website.
"At the end of April, only half of the ticket inspectors were equipped with card payment terminals," Prýgl added.
Get the news first! Subscribe to our daily newsletter here. Top stories of the day in your mailbox every morning.
https://brnodaily.com/2018/05/07/breaking-news/fare-dodgers-can-now-pay-fines-by-card-on-the-spot-or-online/
https://brnodaily.com/wp-content/uploads/2018/05/tram-casadei-graphics.jpg
https://brnodaily.com/wp-content/uploads/2018/05/tram-casadei-graphics-150x100.jpg
Business
News - Archived
Politics
Transport
Breaking News,Brno,Brno Urban Guide,Business,Transport
Paying fines for fare dodging in Brno has become easier. As of May, all City of Brno Transport Company (DPMB) inspectors have been equipped with mobile payment terminals. In addition, it is possible to pay these fines online. Photo: Casadei GraphicsBrno, May 7 (BD) - From May, fines for...
BD Staff
BD Staff
team@brnodaily.cz
Administrator
Brno Daily - English News and Events in Brno.
Brno Daily