In-between jobs: the right steps to take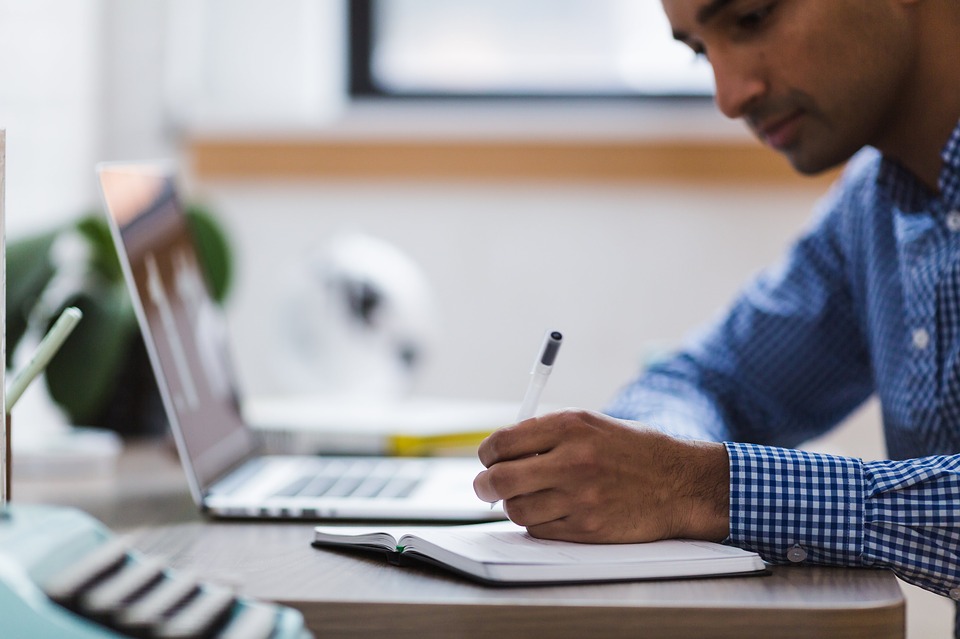 Leaving a job brings along many life changes. You probably have a lot of things on your mind. It is a good idea to make a space to do paperwork – there are matters to sort out, some of which might help you financially in the coming months. Photo: Pixabay
Brno, Apr 26 (BD) – Here is a simplified list of issues that you may need to figure out. A more detailed description can be found in Brno Expat Centre's Infosheet.
1. Your residence permit
Non-EU nationals should bear in mind the fact that if employment is the official purpose of their stay in the Czech Republic, their status in the Czech Republic might change. With a long-term residency card for the purpose of employment ("Employee card"), you will have up to 60 days after the termination of your work contract to find a new job and bring your next employment contract to the Immigration Office. During this period, you are also obliged to arrange commercial health insurance as you will not be covered by the public health system. You will not be entitled to unemployment benefits. After these sixty days, your residency permit expires and you must leave.
Likewise, if you have a long-term visa, you are unfortunately obliged to leave the country, as your official purpose of stay will have come to an end.
2. Registering at the Labour office
Labour offices in the Czech Republic are a part of the country's social security system. Their main role is to keep records of and provide information about job vacancies, advise people on employment-related problems, and assist those applying for unemployment benefits.
In Brno, the main labour office is located at Polní 1011/37 (tram stop Vojtova) and is the biggest labour office in the whole country. You can read more about the documents needed and the procedure to follow in the infosheet.
Registration at a labour office is not obligatory unless you want to apply for unemployment benefits (available only if you are an EU citizen or permanent resident and have worked for over a year in the CR – see below). Registration may be beneficial with regards to the next issue, social security payments and health insurance.
3. Social security payments and health insurance
While unemployed, social security payments can be interrupted – you don't have to contribute anything. If you register at the Labour Office as unemployed, your insured period is not interrupted and your account continues to accumulate monthly social security payments from the government.
Health insurance, on the other hand, cannot be interrupted and you have to make sure your health insurance is valid and paid for. Foreigners from the EU and permanent residents can stay registered in the public health insurance system and either register with the Labour Office as unemployed, in which case the government pays the monthly insurance premium automatically, or not register and start paying the monthly insurance fees (CZK 1,647 in 2018) as a "self-payer". Foreigners from outside the EU are removed from the public health insurance system the day following their last day of work. They immediately need to purchase a commercial health insurance policy for foreigners and prepay for the remaining months of their stay, or until they are employed again. For tips on commercial health insurance companies, please download and read Brno Expat Centre's Infosheet on Health Insurance.
4. Unemployment benefits
Unemployment benefits are a state subvention guaranteed to Czechs, EU citizens and permanent residents who were employed or self-employed (and paying their social security) for twelve (not necessarily consecutive) calendar months out of the previous two years (i.e. 24 calendar months). EU citizens can also count the number of months they have worked in the CR with the number of months they have worked in a different EU country.
The amount of your unemployment benefits will depend on the reason stated in your
termination agreement:
A. If the reasons are a) mutual agreement or b) you decided to leave your job, you are
eligible for 45% of the average of your last 3 monthly salaries, up to a maximum of 0.5 times the official national average.
B. If the reasons are a) mutual agreement based on serious reasons, b) organizational reasons or c) a fixed-time contract, you are eligible for:
Months 1 and 2: 65%
Months 3 and 4: 50%
Remaining months: 45%
The period of time for which you are entitled to unemployment benefits varies depending on the age of the claimant:
less than 50 years old: 5 months
between 50 and 55 years old: 8 months
more than 55 years old: 11 months
Read more about the documents needed, the procedure for applying and your responsibilities after registering at the Unemployment Office in Brno Expat Centre's infosheet Registering at the Unemployment Office.
Brno Expat Centre Clues is a series of practical articles dealing with various aspects of life in Brno. Written in cooperation with Brno Daily by Brno Expat Centre consultants, a new article is published every Thursday.
Get the news first! Subscribe to our daily newsletter here. Top stories of the day in your mailbox every morning.
https://brnodaily.com/2018/04/26/relocation-to-brno/in-between-jobs-the-right-steps-to-take/
https://brnodaily.com/wp-content/uploads/2018/04/laptop-2562325_960_720.jpg
https://brnodaily.com/wp-content/uploads/2018/04/laptop-2562325_960_720-150x100.jpg
Brno Urban Guide
Relocation to Brno
Brno,Brno Urban Guide,Czech Republic,Employment,Expats Czechia,Relocation to Brno
Leaving a job brings along many life changes. You probably have a lot of things on your mind. It is a good idea to make a space to do paperwork - there are matters to sort out, some of which might help you financially in the coming months. Photo:...
BEC
Brno Expat Centre
lungova@brnoexpatcentre.eu
Author
The Brno Expat Centre provides skilled foreign professionals and their families who live and work in Brno or plan to do so with free consultation and assistance.
Brno Daily