'Honest Guide' Janek Rubeš discusses YouTube series with Brno Daily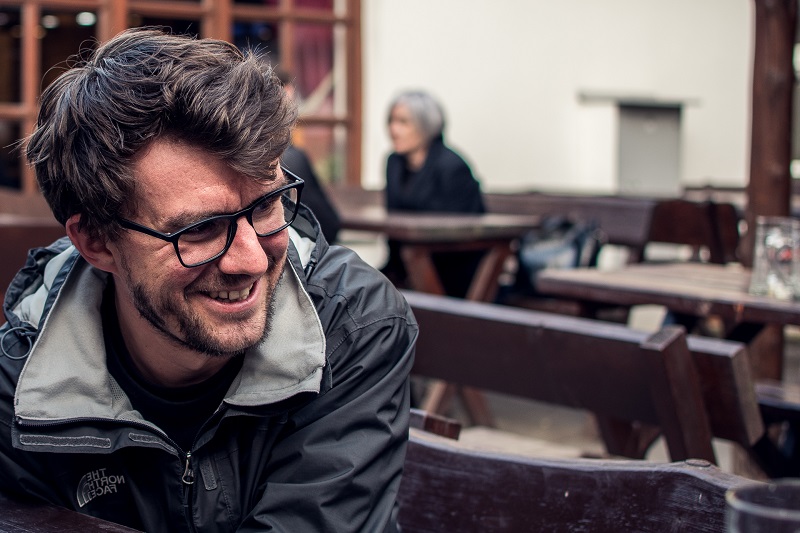 Now enjoying a significant amount of fame both at home and abroad, the down-to-earth Janek Rubeš sat down with Brno Daily to chat about his work. Photo credit: Casadei Graphics
Brno, April 11 (BD) — Between disembarking from the train at Brno's main station and arriving at Mendel University last Thursday, YouTuber Janek Rubeš was approached by no less than ten different strangers wanting to say hello.
Rubeš was in Brno to give a talk on his current project titled 'Honest Guide', a YouTube series that gives travel tips to people planning trips to Prague, the Czech Republic, and beyond.
And upon arrival at Mendel University the reception was even warmer – the auditorium in which Rubeš spoke was packed to near capacity with fans of his work, including both Czech and international students.
Rubeš was already well known for previous YouTube series, such as 'Prague vs. Crooks', when colleague Honza Mikulka suggested a new approach.
"Honza came up with the idea, and he said, 'Hey, after your crazy show ('Prague vs. Crooks') with taxi drivers where they wanted to kill you, maybe we should do a show where your life will not be threatened," Rubeš joked to the audience at Mendel University. "So he said, 'How about we make a video on how to get from Prague Airport to the city centre?'"
They posted the video and forgot about it, but colleagues who saw the video suggested that he make more, and the rest is history.
Today, 'The Honest Guide' YouTube channel includes videos that approach or have exceeded one million views, and has over 130,000 subscribers, a following that spans the globe.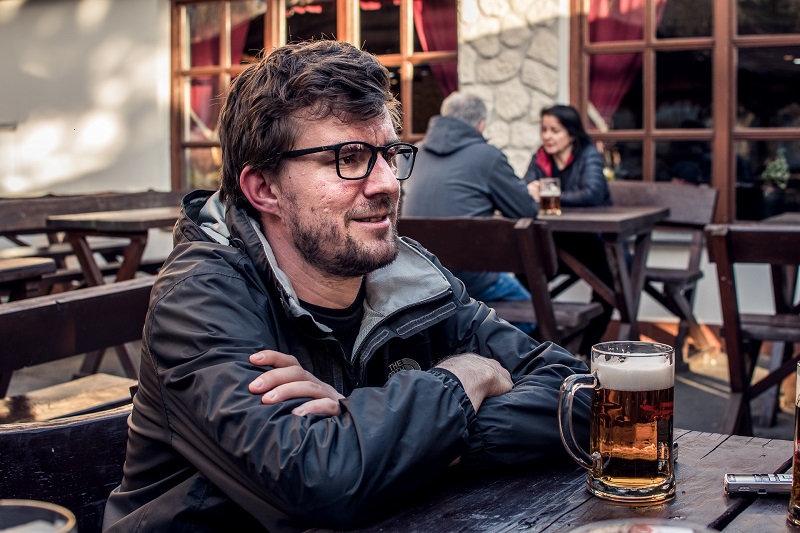 Rubeš's YouTube channel is English speaker-friendly and assists visitors to Prague in avoiding scams and finding local market prices for goods and services. Photo credit: Casadei Graphics
His earlier series, 'Prague vs. Crooks', which documents Rubeš's confrontations with scam artists in his hometown of Prague, can also be found on the 'Honest Guide' YouTube channel.
Rubeš first starting looking into the problem of tourists being scammed in 2013 after seeing a video by Irish YouTuber Conor Woodman.
"The thing that set it off was that we saw a show made by an Irish journalist, Conor Woodman, and he did a show called Scam City, where he showed scams in Prague," Rubeš told Brno Daily after his talk at Mendel.
"And when I saw it, I was like, 'Wow! This is really happening in Prague? This is unbelievable!' And then the city responded to the show (Scam City) and said everything that's on the show is faked," he added.
Curious to find out for himself, Rubeš and another colleague decided to test Woodman's claims out for themselves, and "… in one evening, we proved that everything that was on the documentary was right."
'Prague vs. Crooks' includes some entertaining videos of currency exchange scammers caught in the act, but it is corrupt cabbies that bore the brunt of the criticism.
And while being taken for a ride by a dishonest cabbie is a significant problem in Prague, Rubeš is quick to point out that they represent a small minority of the city's taxi drivers and that one can avoid them easily enough.
So how can one ensure a fair rate from a taxi? Rubeš recommends avoiding cabbies who linger in one spot for a long while.
"If a taxi is stopped and parked, it's losing money," explains Rubeš. "You can easily tell he's gonna overcharge someone because he wasn't working for the past two hours. But a normal taxi driver will drop you off and at that instant, he'll receive another call and go pick up someone else."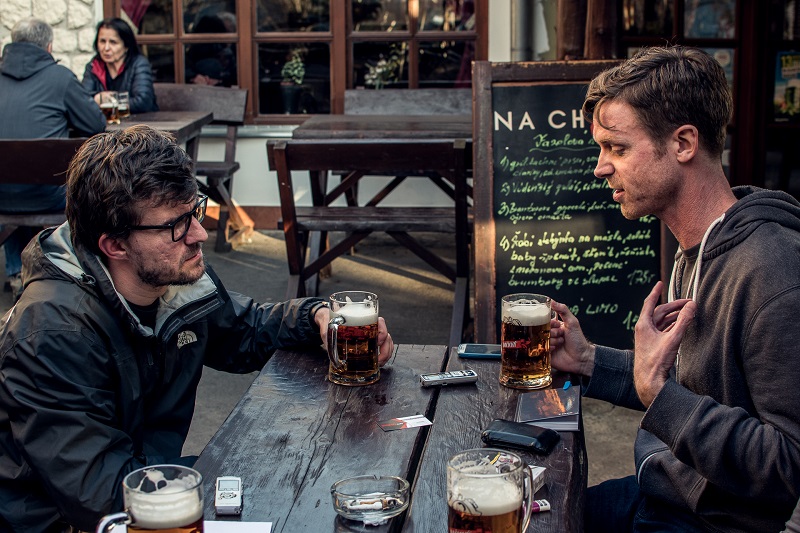 Rubeš told listeners at Mendel University that if the Czech Republic actively promotes international tourism, it should also crack down on scammers. Photo credit: Casadei Graphics
When asked about the possibility of confronting disingenuous politicians and public officials in the future, Rubeš simply noted that the tactics being employed in the run up to Prague's mayoral elections are cause for concern.
"You have no idea what is going on with the mayor's election in Prague!" he exclaimed. "Somebody printed out an ad in today's Metro newspaper claiming to know how much money he (one of the candidates) makes. And it's a paid ad, and it's obviously written to look like a student wrote it."
Only time will tell if Rubeš will take on some of the Czech Republic's more high-profile scammers. In the meantime, we can follow him on YouTube and keep our fingers crossed.
Get the news first! Subscribe to our daily newsletter here. Top stories of the day in your mailbox every morning.
https://brnodaily.com/2018/04/11/brno-urban-guide/honest-guide-janek-rubes-discusses-youtube-series-with-brno-daily/
https://brnodaily.com/wp-content/uploads/2018/04/honest-guide.jpg
https://brnodaily.com/wp-content/uploads/2018/04/honest-guide-150x100.jpg
Art & Culture
Brno Urban Guide
Brno,Brno Urban Guide,Culture,Czech Republic,Expats Czechia
Now enjoying a significant amount of fame both at home and abroad, the down-to-earth Janek Rubeš sat down with Brno Daily to chat about his work. Photo credit: Casadei GraphicsBrno, April 11 (BD) — Between disembarking from the train at Brno's main station and arriving at Mendel University last...
Thomas Deutscher
Thomas
Deutscher
tdeutscher9@gmail.com
Author
A man of many interests, I am particularly keen on experiencing other cultures. Let me tweet Brno to you! @ThomasDeutsche1
Brno Daily