Crystal Meth use in the Czech Republic remains high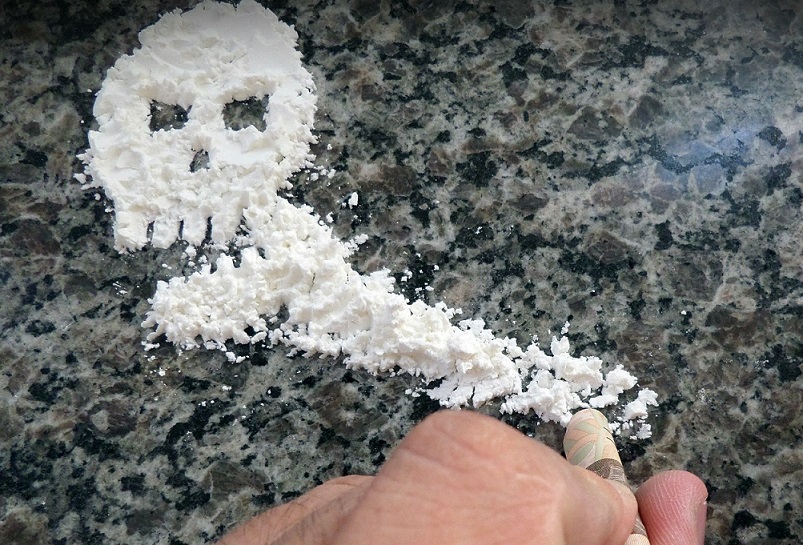 A 2017 study done by Sewage Analysis CORe group Europe (SCORE), in association with the European Monitoring Centre for Drugs and Drug Addiction (EMCDDA), indicates that methamphetamine use in Europe continues to be most common in the Czech Republic and Slovakia. Photo: Pixabay // For illustration purposes only
Brno, Apr 11 (BD) – According to a March 7, 2018 press release by the EMCDDA, the wastewater of 56 European cities from 19 different European countries was analysed for metabolites of four different drugs.
The study, the results of which were published on March 7, 2018 in the EMCDDA's 'Wastewater analysis and drugs — a European multi-city study', measured the metabolites of cocaine, amphetamine, methamphetamine ('crystal meth') and ecstasy (MDMA) in city wastewater over a one-week period in March of 2017.
The study found that methamphetamine use, which is comparatively low across Europe and had been more or less limited to the Czech Republic and Slovakia in previous studies from 2011 to 2016, has begun to be detected in significant amounts in Cyprus, eastern parts of Germany, Finland and Norway.
A similar pattern emerged for the use of amphetamine (or alpha-methylphenethylamine), which is commonly used to treat attention deficit hyperactivity disorder (ADHD).
"The loads of amphetamine detected in wastewater varied considerably across the study locations, with the highest levels reported in cities in the north and east of Europe. Amphetamine was found at much lower levels in cities in the south of Europe," reads the EMCDDA press release.
Cocaine use appears to be on the rise, particularly in cities in the south and west of Europe. Cocaine use in Eastern European cities appears to be relatively low, according to the press release.
The study also indicated that the use of cocaine and ecstasy rises at weekends, whereas the levels of amphetamine in the wastewater do not fluctuate much over the course of a week.
Get the news first! Subscribe to our daily newsletter here. Top stories of the day in your mailbox every morning.
https://brnodaily.com/2018/04/11/breaking-news/crystal-meth-use-in-the-czech-republic-remains-high/
https://brnodaily.com/wp-content/uploads/2018/04/Crystal-Meth-use-in-the-Czech-Republic-remains-high.jpg
https://brnodaily.com/wp-content/uploads/2018/04/Crystal-Meth-use-in-the-Czech-Republic-remains-high-150x102.jpg
News - Archived
Breaking News,Brno
A 2017 study done by Sewage Analysis CORe group Europe (SCORE), in association with the European Monitoring Centre for Drugs and Drug Addiction (EMCDDA), indicates that methamphetamine use in Europe continues to be most common in the Czech Republic and Slovakia. Photo: Pixabay // For illustration purposes onlyBrno, Apr...
Thomas Deutscher
Thomas
Deutscher
tdeutscher9@gmail.com
Author
A man of many interests, I am particularly keen on experiencing other cultures. Let me tweet Brno to you! @ThomasDeutsche1
Brno Daily