Brno chosen as location for international TV and online series festival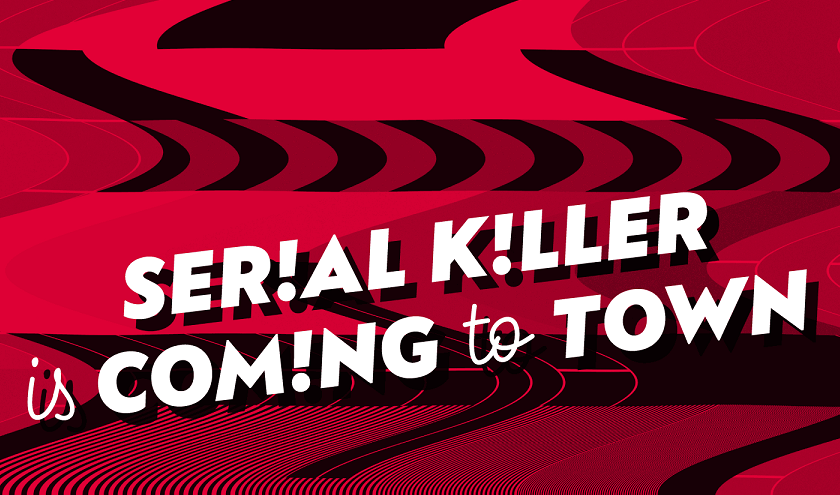 Serial Killer will be held in central Brno from May 2-5 and will feature screenings of both Czech and internationally produced series. Festival graphic: Martin T. Pecina
Brno, Mar 24 (BD) – Brno's city centre will be transformed into a network of cinemas this spring when the first ever Serial Killer, a major international festival of TV and online series, begins lighting up the screens of downtown Brno, both indoor and outdoor.
As explained by festival organiser Kamila Zlatušková in an interview with Brno Daily, the festival aims to become the largest of its kind in Central and Eastern Europe and will include four distinct programmes: a competition for regionally produced new series, screenings of critically acclaimed, internationally produced series, events for professionals in the TV and online production industry, and an entertainment programme which will include music and stand-up comedy.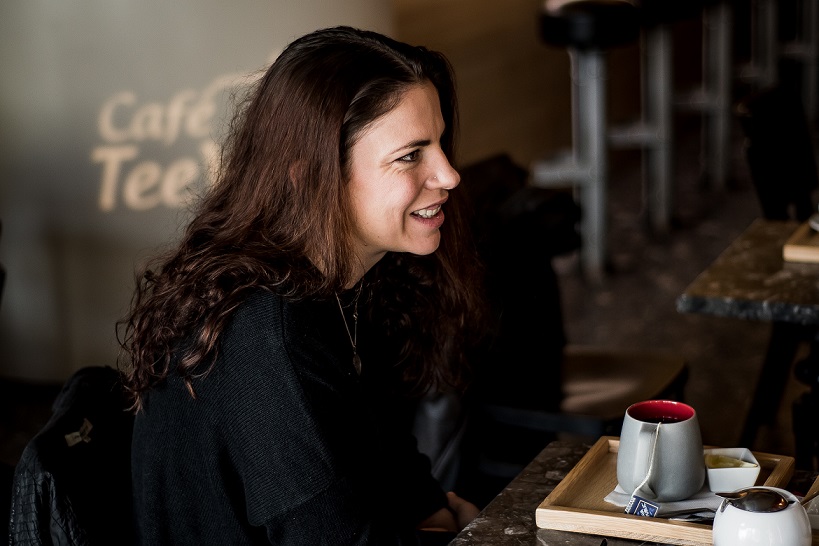 Festival organiser Kamila Zlatušková has worked as a producer with Czech Television, served as Assistant Dean at the prestigious FAMU, and now runs her own production company. Photo: Casadei Graphics
And while Zlatušková has received encouragement from Home Box Office (HBO) and expects a number of high-profile guests to attend the festival, she admits that it is an ambitious project.
"Our programme director is telling everybody, 'Kamila is a little bit crazy! On the other hand, if only 30% of her plans are successful, it will be amazing because her plans are just grandiose!'" she told Brno Daily.
The guest list, which will be comprised of jury members selected from the industry as well as delegations from the production teams of the series to be screened, will not be finalised until mid-April, but there promises to be a number of award-winning individuals and perhaps even a few household names.
All of the screenings will be English speaker-friendly in that they will either have English subtitles or be original English language productions from abroad.
As for the venues, Zlatušková has decided to make use of the picturesque centre of Brno, including Moravian Square, St James' Square, Scala Cinema, Bolek Polívka Theatre, and the Governor's Palace next to the Church of St Thomas, with the outdoor screens being set up at St James' Square and the Governor's Palace.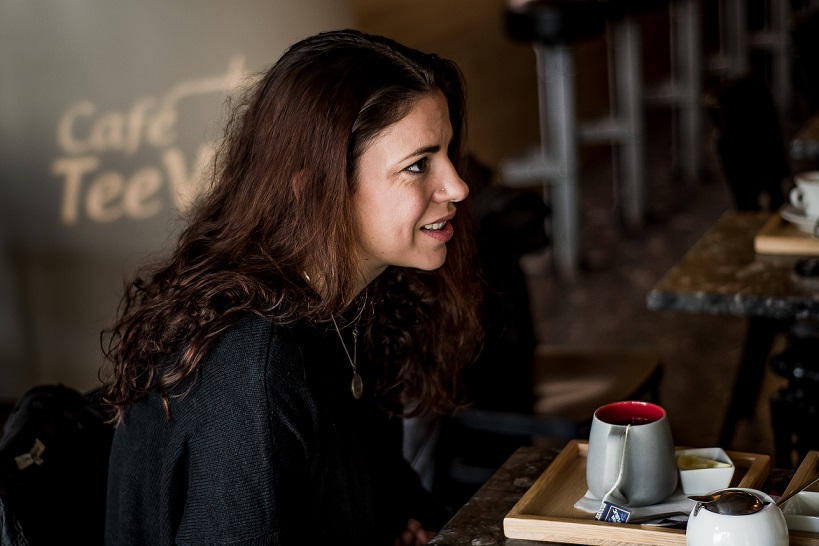 "A Patriot of Brno" – Zlatušková lives in Brno and is a graduate of Janáček Academy of Music and Performing Arts in Brno (JAMU). Photo: Casadei Graphics
"Brno has changed a lot, and in a good way. I've never thought of myself as a patriot, but I've become a 'patriot' of Brno," she explained. "It's funny because some people were asking, 'When will this festival in Prague be happening?' and I said, 'No, it's in Brno, and it's a really great city, and you need to visit!'"
That is high praise for Brno, coming from such an accomplished figure in television production. Zlatušková worked at Czech Television, including four years as Creative Producer, from 2006 until 2016, when she was appointed Assistant Dean at the Film and TV Academy of Performing Arts in Prague (or FAMU), which is generally recognised as one of the top TV and film schools in the world.
But she made the difficult decision to leave FAMU last year in order to focus her energies on Serial Killer, while also balancing motherhood, PhD degree studies, and her production company Telepunk.
"HBO supported me from the beginning. They said, 'Yeah, we would love to attend,'" she recalled. "The people from HBO who were convincing me to do this, they said, 'FAMU will move on without you, but this festival won't happen without you!'"
A trend that Zlatušková has noticed in recent years is that many professionals of the film industry have been gravitating towards the TV industry.
"Screenwriters and directors and producers, they found out that they have much more space for their narratives, to tell the story, because it's not just an hour and a half, it's 10 hours or 12 hours," she said of the advantages of TV series over films.
Viewers, too, seem to be taking a liking to TV series over film.
When Agnieszka Holland, director of numerous critically acclaimed films and TV series, was speaking to students at FAMU, "almost nobody asked her about her films; everybody from FAMU was asking her about House of Cards, and about The Wire," said Zlatušková.
The problem, she notes, is that while there are plenty of film festivals where professionals can promote and discuss their work, the same cannot be said of TV and online series, something that she hopes to change.
She is also excited about the joy that the festival will bring to the city itself.
"It's quite a different experience watching something on your phone compared to watching something on the big screen with other people," she remarked. "And another reason is that we will bring the creators and producers and actors, just to make this experience really memorable."
For updates on Serial Killer and the announcement of specific screenings, premieres and special guests, follow this festival on Facebook, and sign up for Brno Daily's free newsletter (see below).
You can support the festival on the Czech crowdfunding website HitHit. In return, you can get some cool festival-branded merchandise, special "Serial Killer" festival drinks at the Bar That Doesn't Exist, or festival accreditation for preferential booking at festival screenings and entry to festival parties.
Get the news first! Subscribe to our daily newsletter here. Top stories of the day in your mailbox every morning.
https://brnodaily.com/2018/03/24/breaking-news/brno-chosen-as-location-for-international-tv-and-online-series-festival/
https://brnodaily.com/wp-content/uploads/2018/03/Serial-Killer-Brno-Daily-4-1024x576.png
https://brnodaily.com/wp-content/uploads/2018/03/Serial-Killer-Brno-Daily-4-e1560789734337-150x88.png
Art & Culture
BD Magazine
Brno Daily Recommends
Eating Out / Nightlife
News - Archived
Breaking News,Brno,Brno Urban Guide,Business,Cinema,Culture,Czech Republic,Eating Out / Night Life,Education,Expats Czechia,Famous People,Lifestyle and Fashion,Things To Do in Brno
Serial Killer will be held in central Brno from May 2-5 and will feature screenings of both Czech and internationally produced series. Festival graphic: Martin T. PecinaBrno, Mar 24 (BD) - Brno's city centre will be transformed into a network of cinemas this spring when the first ever Serial...
Thomas Deutscher
Thomas
Deutscher
tdeutscher9@gmail.com
Author
A man of many interests, I am particularly keen on experiencing other cultures. Let me tweet Brno to you! @ThomasDeutsche1
Brno Daily