Travel more, spend less: tips to travel cheap from Brno to everywhere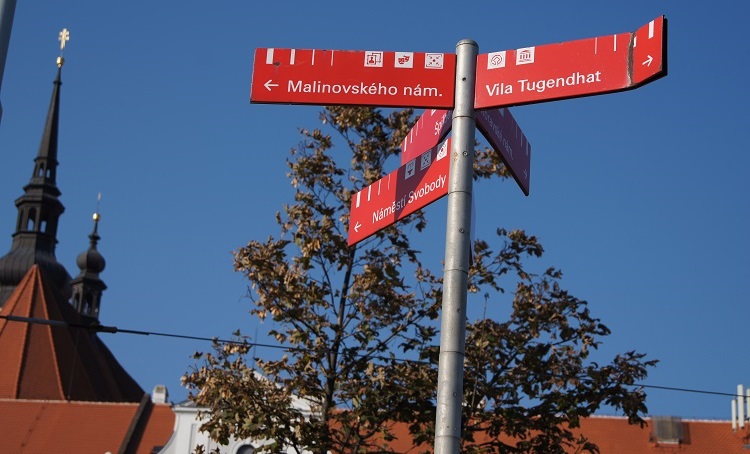 Love travelling, but your budget is tight? Check these tips! Photo: @BrnoDaily

Brno, Nov 14 (BD) – According to the website budgetyourtrip.com, travelling around Czech Republic normally costs around CZK 1.922. In spite of that, travelling with a tighter budget is also possible.
Travelling with a small budget means that you will likely spend CZK 800 per day, however it can become even cheaper. Here are some tips to make your bus, train, car and airplane trips even cheaper.

Flixbus, the German bus company, is quite popular among travelers who want to travel long and short distances and pay low prices.
From time to time, Flixbus launches massive sales campaigns. Even last Friday, Flixbus was giving away promotional codes with 30% off discounts near the main station in Brno.
In August this year, the company was selling 1€ tickets for 15 destinations within Czech Republic, departing from Prague. Needless to say, Brno was also included! We recommend you to book your Flixbus ticket (here) in advance in order to get even better prices. There is also a section on the website dedicated to special promotions (link).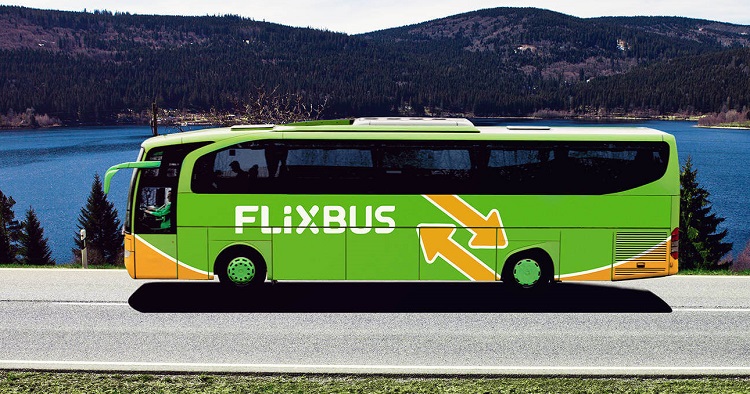 Comfy trips for very little money. If you seek to travel comfortably, Regiojet is a very good option. Departing from Brno, you can choose between travelling by bus or by train – they will both take you everywhere!
This Czech company will make sure you enjoy the trip. When you hop on, an employee will happily offer you free coffee, tea or water. The seats are comfortable and include built-in tablets to make sure you don't get bored until you arrive in your destination. In case of a light hunger, snacks can be purchased inside the bus and train.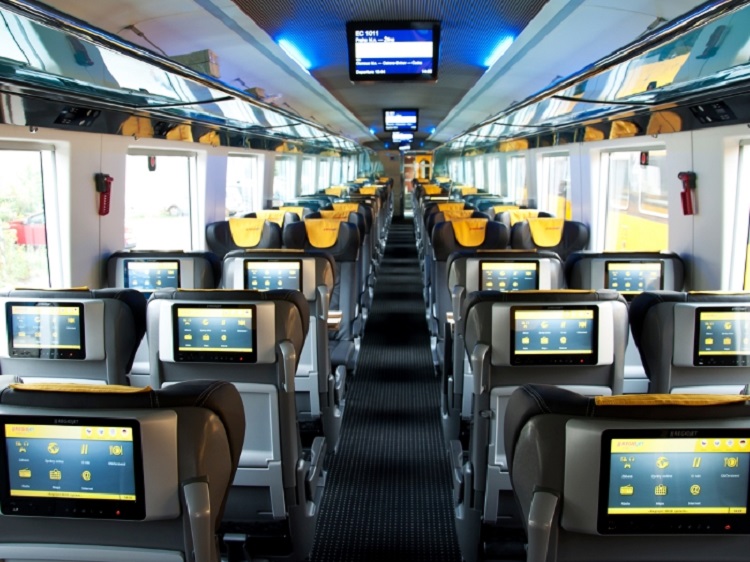 As a general rule, prices are affordable. The earliest you book, the cheaper it is. Furthermore, if you take a look at their website, there is a section only dedicated to "Promotional Offers" (link). There are special prices for students, young people, children, disabled people and  seniors.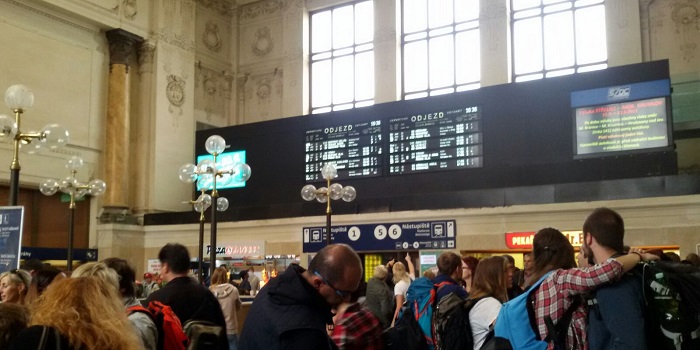 More is less. if you are travelling by train with a group of friends, the Czech train company, České dráhy, could be a great solution. In groups of two people, the second passenger receives a 25% discount, if you are more than three and less than five people, you will get a 50% discount for each additional passenger. Bigger groups can get significant discounts if they book 72 hours before the trip. The prices vary depending on the route. You can book tickets online.
BlaBlaCar is a long-distance ridesharing community. Currently, there are 1019 users in Brno willing to give you a ride. All you have to is sign up on the website, and check if drivers from Brno will go in the same direction as you. It is a good way of travelling because the costs of the trip will be shared by everyone, and you will probably make a friend on the way! Take a look (link).
Those who have travelling longer distances in mind, but are not willing to spend a lot of money, flying from Brno could be a great solution.
There are companies like Lufthansa and BMI Regional operating, but also the low-cost companies Wizz Air and Ryanair land in Brno Airport. From Brno, you can book direct flights to Munich and London.
September to March is a perfect season to travel, with cheaper fares and less crowded touristic places.
In December, you can fly from Brno to London Stansted with Ryanair from CZK 259, while Wizz Air flies to London Luton from CZK 399.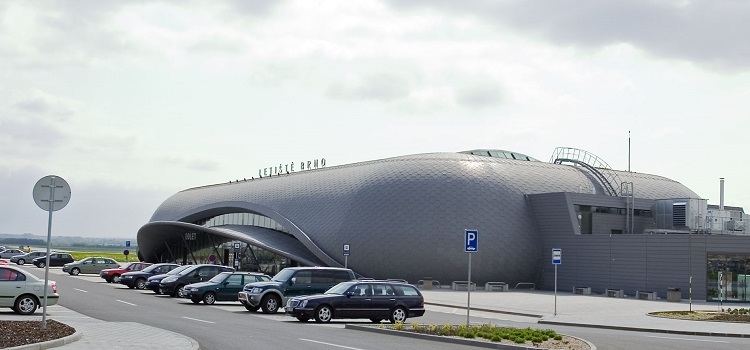 At the moment, the flights from Brno are quite limited, but from March 2018 a new airline will be introduced and there will be 6 new fares connecting the city with the world.

Ryanair, the king of low fare flights.  Sometimes it can be hard to find flights with cheap prices, but good news is… it's doable!
Ryanair does not provide by far the fanciest or the most comfortable flights ever, but it should do the trick! From time to time, the Irish company launches great sales on cheap flights to Europe.
So, if you are looking to travel to destinations other than London, all you have to do is find the nearest airport.
Brno is situated only a few hours from three airports where Ryanair flights take off from. You can reach airports from Prague, Bratislava and Katowice within 2-4 hours time.
Independently of the airport, the airlines offers flights to several destinations.
From Bratislava, you can fly to beautiful places in Belgium, Bulgaria, Cyprus, France, Greece, Ireland, Israel, Italy, Malta, Portugal, Spain and to UK; whereas from Katowice, the Irish company flies to Greece, Germany, Ireland and Italy.
Aircrafts departing from Prague fly in direction of Belgium, Greece, Hungary, Portugal, Spain and UK.
Comparing fares to Ireland, Katowice has cheaper flights than Prague, e.g a two-ways trip to Dublin from Katowice in mid-December costs CZK 826, while from Prague it costs CZK 5.255.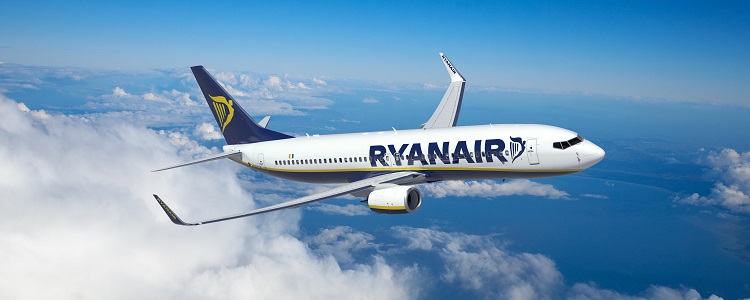 Looking at the price difference, it is probably a good idea to fly from smaller airports located a little bit further from main cities.
Every low-budget traveler should be acquainted with booking most hidden secrets for cheaper flight tickets, that according to the website Thriftynomads.com are:
Keep your searches top secret;
Use the best flight search engines, like skyscanner.com and jetradar.com;
Identify the cheapest day to fly out;
Befriend budget airlines;
Book long-haul flights yourself for less;
Find the cheapest place to fly;
Don't forget about local airlines;
If you know when and where you're going, don't wait to book;
Check if it's cheaper to pay in other currencies;
Use flight miles if possible.
With this tips, you will spend less money and surely double the fun! Enjoy your (next) trip!
https://brnodaily.com/2017/11/14/brno-urban-guide/travel-more-spend-less-tips-to-travel-cheap-from-brno-to-everywhere/
https://brnodaily.com/wp-content/uploads/2017/11/Travel-more-and-spend-less.jpg
https://brnodaily.com/wp-content/uploads/2017/11/Travel-more-and-spend-less-150x91.jpg
BD Magazine
Brno Urban Guide
Transport
Travel
Brno,Czech Republic,Lifestyle and Fashion,Transport,Travel Tips
Love travelling, but your budget is tight? Check these tips! Photo: @BrnoDailyBrno, Nov 14 (BD) - According to the website budgetyourtrip.com, travelling around Czech Republic normally costs around CZK 1.922. In spite of that, travelling with a tighter budget is also possible.Travelling with a small budget means that you...
Joana Dias
Joana
Dias
almeidadiasjoana@gmail.com
Contributor
I study Media and Communication Science in Germany and I originally come from Portugal. I love photography and hiking!
Brno Daily