Best Spanish restaurants, wine & food, and events in Brno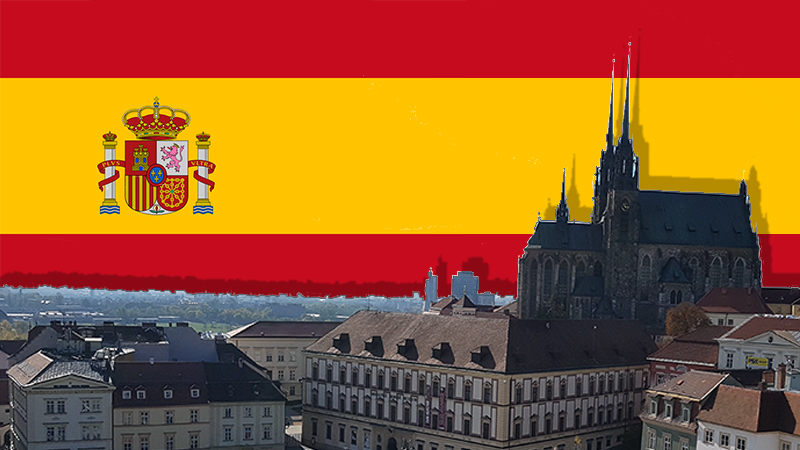 Find the best places in Brno for Spanish culture, dining, wine, grocery-shopping, events, entertainment, dance or education. Photo: @BrnoDaily
Brno, Nov 1 (BD) – Since there is a big Spanish community living in Brno and many people who simply love Spanish culture and food, Brno Daily has done a little research to suggest tips that will make you feel a little bit closer to Iberian Peninsula.
For many people, there is nothing more exhilarating than buying a one-way flight ticket and get ready to pack all their clothes and lives in a 23 kg luggage. Likely, many expats here can relate to that.
When the excitement and the stress of moving to a new country is fading, people slowly start missing their home countries: the people, food, smells and places.
Here we provide Brno's "survival guide" for Spanish people and fans of Spanish culture and style with tips for places, events and activities.
Spanish cuisine – Spanish restaurants in Brno
The best of Spain just a tapa away!
What is better than a good glass of wine? The delightful combination between a Spanish wine and cuisine. Here, we leave a list of the Spanish restaurants in Brno.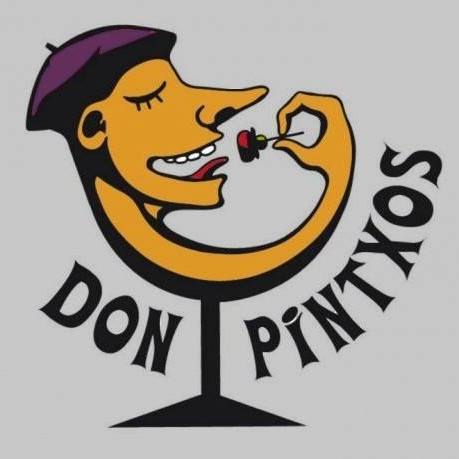 Don Pintxos is a popular tapas bar located right in the heart of the Old Town. This tapas bar offers a pleasant and cozy atmosphere and is perfect for different occasions, such as business meetings, dates or for a simply chat.
The bar is known for their yummy traditional Spanish specialties. For a small appetite, you can have a typical tapas: Pintxos, Spanish olives, cheese and jamón.
For those who crave for a nice-sized plate of food, Don Pintxos offers a variety of seafood, for example gambas a la plancha, paella, and many other specialties.
The bar also has a wide selection of Reserva and Gran Reserva wines, so don't leave Don Pintxos without having one glass of the many Rioja wines available.
"Terrific location, very good wine, nice place to visit with friends, awesome service, I can recommend it 100%. If you go once for sure you will come back," a client wrote as review.
Address: Dominikanske namesti 3, see on map.
Do you want to taste the essence of Spain? The tapas, atmosphere, music and the special wine selection in TrAPAS Bar will make you feel like you are in Spain.
TrAPAS BAR serves daily fresh fish and seafood but also traditional tapas, tortillas, cheese, soups, ensalada, olives and smoked meat.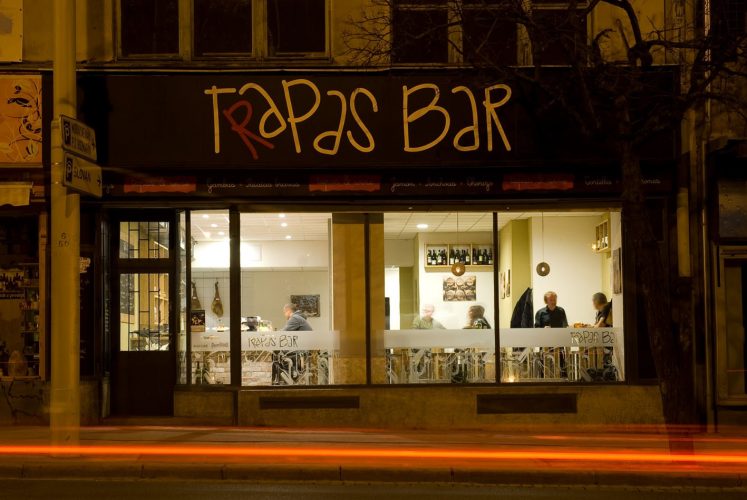 People will never get bored of the food, because the menus change according to the season.
To make sure everyone goes home satisfied, TrAPAS Bar also offers few traditional Czech dishes.
"I love this place. … The gazpacho is spectacular, the tortilla is excellent, there's a nice selection of options, the wine selection is very good, and I've consistently had amazingly good service, often from the owner himself," a client wrote as review.
Take a look at the menus here. Address: Moravské nám. 754/13, map
Domaci Paella – If you don't go for paella, paella goes to you! Domaci Paella comes to your place to cook the best paella in town. This is a great idea for a nice dinner at your house surrounded by friends.
You don't have to worry about a thing! The cook goes to your house with all the ingredients and equipment needed for paella and cooks it, while you enjoy from the company of your guests.
Domaci Paella requires reservation and works on weekdays, after 18:00. "Really amazing paella served with happy face. Perfect service, perfect paella,"a client wrote as review.
See the Facebook page here.
Buy Spanish products in Brno
The best places in Brno to find ingredients used in Spanish cuisine.
Here in Brno, finding Spanish products can be hard, but not an impossible job! You can buy the products from different supermarkets around the city, but also from specialized stores. Here are some suggestions:
Spanish Week. From time to time, the German supermarket chain Lidl introduces thematic weeks when the offer of Spanish-branded products increases. You can find e.g, tuna, chorizo and jamón.
In Tesco, Globus and Macro supermarkets, you can find few Spanish ingredients that should do the trick for daily cooking.
La Chinata. The shop located right in the heart of Brno sells only Spanish specialties. The majority of the products are made out of aceite de oliva virgen extra.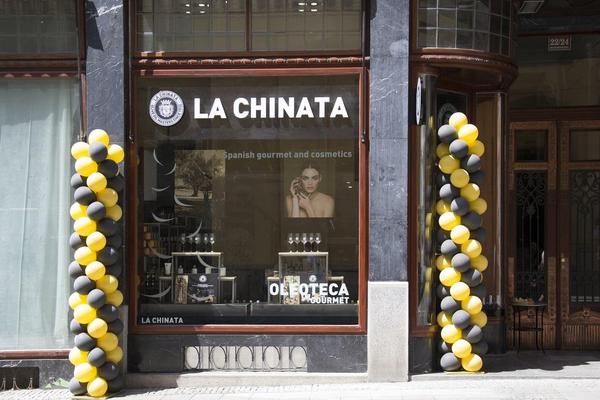 You can find here several gourmet products that are perfect for Spanish cuisine; from different types of olive oil, balsamic oil, flavoured oils, pates, artesanal beers, fruit jams, salt, sauces, peppers and many others.
Also, La Chinata sells cosmetics produced with olive oil, such as body and facial lotions, soaps, shampoos, gel douche and lip glosses. You also can purchase the products online here.
Address: Masarykova 407/22.
Bassta! For long time, BMC Brno represents Spanish food producers in the Czech market, for this reason they have created their own brand, BASSTA.
Nowadays, there is a physical store located in Brno and it also operates as an online shop where you can order food such as spices, olive oil, tuna, fruits, vegetables and olives. Take a look at here.
Address: Jugoslávská 768/9, map
Find Spanish community in Brno on-line
Groups dedicated to Spanish speakers and on-line Spanish-speaking communities in Brno
Español en Brno – Spanish in Brno – Španělština v Brně – This is the biggest group on Facebook especially dedicated to Spanish speakers living in Brno.
The group has more than 4,000 members and it is estimated that the biggest part of the group is Spanish-speaking natives. This online community is half-way to make you feel home.
People are very helpful and it's the ideal place to meet other Spanish speakers, to get informed and ask for help, advice and recommendations.
Español en Brno – Spanish in Brno – Španělština v Brně is also an easy way to make sure you don't miss any event designed around Spanish speakers! There are some planned events around the city that might interest you here.
Take a look on the Español en Brno – Spanish in Brno – Španělština v Brně is also an easy Facebook page here.
There is another group for Spanish living in Czech Republic, Españoles En Republica Checa.
InterNations. Another easy way to get to know Spanish speakers in Brno is through this website.
Get to know & entertainment in Brno
Se habla español y se toma cerveza! After the Czech Republic became an EU member, the country started to become more and more international, and therefore the need to come up with meetings for Spanish speakers arouse.
In 2008, an expat from Andaluzia took the first step for what is now Se habla español y se toma cerveza!. At the beginning, the events that were promoted in the Couchsurfing platform and had a maximum 15 people coming.
Nowadays, Kamil Gregůrek, CEO at Hispánica – Španělština Brno, organizes the meetings.
Each get-together of Se habla español y se toma cerveza! welcomes between 30 to 50 people.
"Originally, it was a small group but there were more and more coming, and it became the main platform of information and communication. So Se habla español also appeared on Facebook," Kamil Gregůrek explains.
The Spanish speakers meeting happens twice a month (generally on Thursdays) in different pubs or restaurants of the city, and it's the perfect opportunity to feel at home, speak the language and even make new friends.
"There is something interesting about these Spanish speaking meetings: there many people from different countries that tend to talk more with people from their countries. People from Venezuela hang out with Venezuelans. The same goes for Spain and Argentina, because they have similar feelings. It is not only about the language, but also about the culture," Gregůrek explains.
Even though it gathers mostly native speakers, people who speak Spanish or want to improve their skills are more than welcome to come by.
From time to time, Se habla español y se toma cerveza! organizes thematic meetings.
Spanish-themed events in Brno
Disfrutar y bailar.
From time to time, the city also celebrates the warmth of Spanish culture.
Flamenczech is organising a very inviting event for those who were born dancers. The next La Fiesta de Flamenczech will take place on the November 25, from 4 pm to 11 pm, at Kounicova 23.
Another big event, Festival Ibérica, is organized generally during Summer time. It's been 12 years since its creation. The festival includes music, dance, art, exhibitions and food that will make you feel the Spanish and in Latin American hits/ heats!
If you like to dance, the Centrum Tance school offers flamenco lessons for beginners, intermediaries and advanced dancing bugs! This is an interesting opportunity to have fun and keep in touch with your culture. The teachers are native Spanish.
Address: Václavská 237/6, map
Language schools for Spanish speakers in Brno
"Spanish is the only language we teach, so we do it best!," Kamil Gregůrek says.
If you are interested in improving your Czech skills, there is a very interesting way of doing it in Brno. Centro de idiomas Hispánica is the only school in Brno to focus on Spanish.
All the teachers are native Spanish speakers, e.g from Spain, Argentina, Chile, Venezuela, or Peru, and speak Czech at the proficient level.
In a multinational and interesting atmosphere, this school provides the ideal conditions to learn Czech and Spanish.
The school offers the possibility to learn individually or in groups lessons with maximum six people. Hispánica also makes translations and offers courses for companies.
"I chose Language School Hispanica based on the positive review … I'm 100% happy and I will recommend it further. The biggest advantage is learning in small groups. The course offers morning, afternoon and evening terms for everyone. Native speakers capture the cultural and linguistic differences, grammar is explained clearly and this causes students to speak and use the language right away. The environment is very friendly," a student wrote as review.
Address: Benešova 628/12
Related articles:
"This is Brno, my friend!" – Russian food, products, and events in Brno
Feel the heat of Hispanic American culture in Brno – food, products, events, and entertainment – Part 1
Feel the heat of Hispanic culture in Brno – food, products, events and entertainment – Part 2
My Greek Brno – Greek restaurants, products, and events in Brno
https://brnodaily.com/2017/11/01/relocation-to-brno/best-spanish-restaurants-wine-food-and-events-in-brno/
https://brnodaily.com/wp-content/uploads/2017/11/brno-spainish-restaurants-and-events.jpg
https://brnodaily.com/wp-content/uploads/2017/11/brno-spainish-restaurants-and-events-150x84.jpg
Art & Culture
BD Magazine
Brno Urban Guide
Eating Out / Nightlife
Relocation to Brno
Brno,Brno Urban Guide,Eating Out / Night Life,Expats Czechia,Relocation to Brno,Shopping,Things To Do in Brno
Find the best places in Brno for Spanish culture, dining, wine, grocery-shopping, events, entertainment, dance or education. Photo: @BrnoDailyBrno, Nov 1 (BD) – Since there is a big Spanish community living in Brno and many people who simply love Spanish culture and food, Brno Daily has done a little...
Joana Dias
Joana
Dias
almeidadiasjoana@gmail.com
Contributor
I study Media and Communication Science in Germany and I originally come from Portugal. I love photography and hiking!
Brno Daily