Brno Sports Weekly Report – Zbrojovka Struggles, Demotes Head Coach Prior to Sparta Visit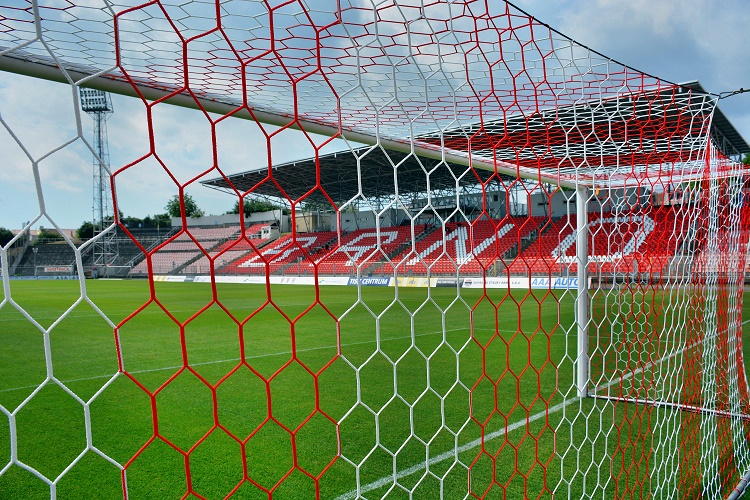 Brno, August 23 (BD) – Habanec out as Zbrojovka head coach; plus, Lokomotiva Horni Herspice starts top-league season slowly and the overall Brno sports schedule. Photo: Zbrojovka
Brno Sports Weekly Report by Bruno Zalubil
Sparta Visits Srbska Saturday at 5 p.m.
An FC Zbrojovka season that a week earlier showed a glimmer of hope — albeit, just a point in the standings after a 0-0 tie at home — took a turn for the worse on Sunday when Olomouc scored three goals in five minutes.
The next day, the team decided to make a change: Svatopluk Habanec was relieved of his head coaching duties.
Through four HET Liga games under Habanec, Zbrojovka scored one goal from the field and another by penalty kick. It allowed eight goals, including two while playing a man short. There are 26 games remaining in the 2017-18 campaign, but, clearly, the team was not going in the right direction and fans were expressed their displeasure after the 3-0 loss in Olomouc.
Assistants Richard Dostálek and Lukáš Přerost will move up to share the top spot for the time being. They will not have it easy because AC Sparta Prague comes to town on Saturday at 5 p.m.
Sparta is a traditional force in Czech football. Most sport leagues have a regular top team, a team that everyone either loves or hates, a team that seems to always have enough money to always buy the next top player, and, really, the team that always wins. In Czech football, that team is definitely Sparta.
Brno has not had much success against the Prague powerhouse. The historical statistics are definitely in the favor of Sparta. The Prague team has won the Czech title three dozen times. The have won the domestic cup tournament many times and they are regular participants in the low rounds of the Champions League and the Europa League. Brno won the domestic league in 1977-78 and the domestic cup in 1959-60.
Nevertheless, one never knows what to expect from Brno versus Prague and, especially recently, every time Sparta comes to Brno there seems to be something extra in the air. Last year, Alois Hyčka, one of the smallest players in the league, scored the equalizing goal two minutes into extra time and the game finished tied, 3-3, in front of 9,223 fans. The year before that, Hyčka scored in the 88th minute to beat Sparta, 1-0, in front of a sold out crowd of 10,200. Four years ago, a sudden storm drenched the (pre-roof) stands and Sparta suddenly scored two goals in the 86th and 87th minutes to blow apart what had been a close game. (Afterward, a tree fell and injured several fans, including one seriously.)
Click here to see a video recap of the Zbrojovka loss at Olomouc on Sunday.
After the Sparta game, the domestic league will take a break for international play. The Czech Republic will host Germany on Sept. 1 in Prague as they struggle to qualify for the 2018 World Cup in Russia.
WOMEN'S FOOTBALL
—
Lokomotiva Struggles to Contain Sparta
Lokomotiva Brno H. H. showed flashes of good play, but they were not able to contain a talented Sparta team and lost, 0-7, in their first home match in the top women's football league.
Sparta, a perennial favorite, clearly benefitted from the experience of having played many games against top competition. Lokomotiva, which was unbeaten throughout the second league last year, has so far had trouble with the speed and quality of the top-league play. They have lost both of their games so far in the young season.
It was not all terrible, though, on Saturday. At least three of the shots were initially deflected by the Lokomotiva goalkeeper, but squeaked past for Sparta scores. The Lokomotiva offense stretched the Sparta goalkeeper, narrowly missing goals by direct kick, offensive movement, and corner kicks.
Lokomotiva goes on the road for two games— at FC SLovan Liberec next Saturday at 2 p.m. and at FK Dukla Praha on Sept. 2 at 10:30 a.m. — and returns to Horni Herspice to host FC Viktoria Plzeň on Sept. 9 at 11 a.m.
Click here for the top women's football league full schedule.
BRNO SPORTS SCHEDULE
The schedule for various Brno professional and recreational sports for the next two weeks. All dates and times subject to change. Home team listed first (when applicable).
• Saturday, Aug. 26
— Football: Zbrojovka Brno X Sparta Praha, Srbska, 5 p.m.
— Rugby: RC Tatra Smíchov X RC Dragon Brno
— Women's Football: FC Slovan Liberec X Lokomotiva Brno H. H., 2 p.m.
• Saturday, Sept. 2
— Rugby: RC Dragon Brno X RC Praga Praha, 2 p.m.
— Baseball: Cardion Hroši Brno X Skokani Olomouc, 1 p.m.; Cardion Hroši Brno X Skokani Olomouc, 4 p.m. ; Draci Brno X Eagles Praha, 7 p.m.
— Women's Football: FK Dukla Praha X Lokomotiva Brno H. H., 10:30 a.m.
• Sunday, Sept. 3
— Baseball: Draci Brno X Eagles Praha, 1 p.m.; Skokani Olomouc X Cardion Hroši Brno, 2 p.m.
The Brno Sports Report is published every Wednesday. All dates and times are subject to change. Most of the stories are about the traditional "English-speaking" team sports — football, hockey, baseball, basketball, American football, rugby, etc. — but it is also about the interesting local spectator and participation sports — tennis, badminton, running, horse racing, swimming, rock climbing, biking, etc. If you have any suggestions for what should be included, please comment below or send an email to brnosports@gmail.com.
https://brnodaily.com/2017/08/23/breaking-news/brno-sports-weekly-report-zbrojovka-struggles-demotes-head-coach-prior-to-sparta-visit/
https://brnodaily.com/wp-content/uploads/2017/08/Brana.jpg
https://brnodaily.com/wp-content/uploads/2017/08/Brana-150x100.jpg
News - Archived
Sport
Breaking News,Brno,Sport,Things To Do in Brno
Brno, August 23 (BD) – Habanec out as Zbrojovka head coach; plus, Lokomotiva Horni Herspice starts top-league season slowly and the overall Brno sports schedule. Photo: ZbrojovkaBrno Sports Weekly Report by Bruno Zalubil Sparta Visits Srbska Saturday at 5 p.m. An FC Zbrojovka season that a week earlier showed a glimmer...
Bruno Zalubil
Bruno
Zalubil
bzalubil@hotmail.com
Author
A connoisseur of the unpredictable and unscripted drama of sports.
Brno Daily